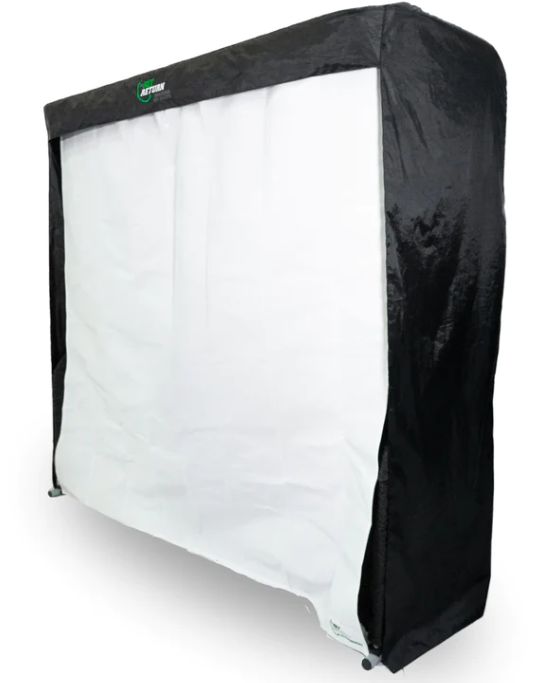 €599,94
The Simulator Kit easily transforms your Net into the Ultimate Simulator Bay.
The Simulator Kit includes:
Simulator Screen
Darkening Valence
Please Note – This purchasedoes notinclude a Golf Net, Golf Simulator Software, Projector or Projector Mount. Only the Valence and Sim Screen.
Please Note –Dear NON-EU customer. Please note that you are buying tax-free on our website. You will have to pay your import taxes and customs duties when the package arrives in your country of residence.