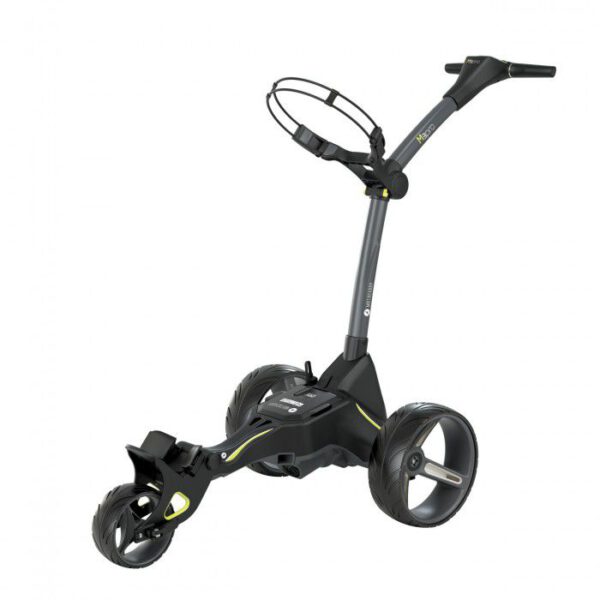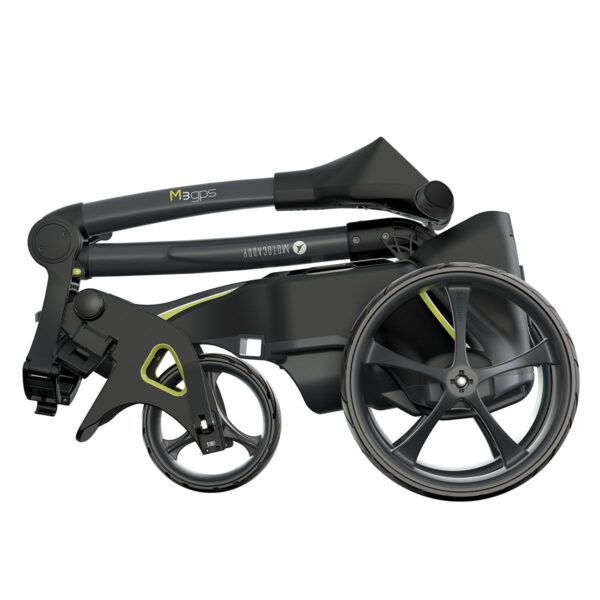 €1.129,00
Motocaddy heeft zijn gehele M serie gewijzigd. De nieuwe M serie golftrolleys zijn nu sneller, eenvoudiger en makkelijker opvouwbaar als zijn voorganger en voorzien van een 28 Volt sterke motor. Kom hem bekijken en testen in onze showroom of bestel hem in onze webwinkel.
Description
Eigenschappen van de Motocaddy M3 GPS:
Zeer compact opvouwbaar .
Ingebouwde GPS
In hoogte verstelbaar handvat.
Easy-Lock golftas montage waardoor uw golftas nooit meer kan draaien.
Mechanische afstandmeting waardoor u de gereden afstand kunt berekenen of hoever het nog is naar de vlag.
5,10,15,20, tot 60 meter ADC functie.
Batterij spanning indicator.
Vrijloopnaven voor makkelijk duwen of trekken van de trolley.
Ingebouwde GPS houder met USB laad aansluiting.
Dag en totaal teller.
Klok.
Stelbaar voorwiel voor perfect rechtuit rijden.
Parapluhouder, Scorecardhouder en Drinkhouder verkrijgbaar.
Luxe stoeltje verkrijgbaar.
2 jaar garantie op golftrolley + exclusief bij TrolleyWorld 1 jaar gratis extra garantie*.
tot 5 jaar garantie op (lithium) accu.
Leverbaar met ca. 22 holes of 36 holes competitie lithiumaccu.
De prijs is inclusief btw, exclusief verzendkosten en eventuele installatie.