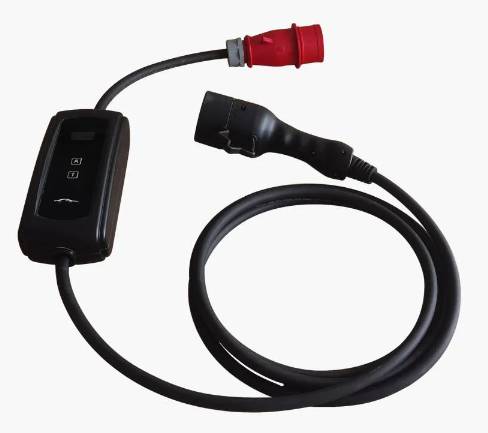 €599,99
Mobiele laadkabel met 5-polig CEE stekker 5 meter
Met deze mobiele lader (ook wel thuislader genoemd) kunt u uw hybride of elektrische auto thuis via een 5-polig CEE stopcontact opladen. Deze mobiele lader laadt maximaal met via 3 fase 32 ampère (22 kW) . Deze mobiele lader is zo uitgerust dat hij op het regulier stroomnet aangesloten kan worden.
Thuis of elders opladen via deze mobiele laadkabel gaat dus erg snel. namelijk 6x zo snel als een mobiele laadkabel met een standaard randaarde/schuko stekker.
Deze mobiele laadkabel is geschikt voor iedere elektrische auto met een type 2 aansluiting.
Description
Voordelen
A-kwaliteit geproduceert in Nederland
Past in een 5-polige CEE stekkerdoos
Beschikbaar in zowel 5 als 10 meter lengte
Laadstroom eenvoudig aan te passen
Herstart automatisch na stroomonderbreking.
Waterdichte behuizing