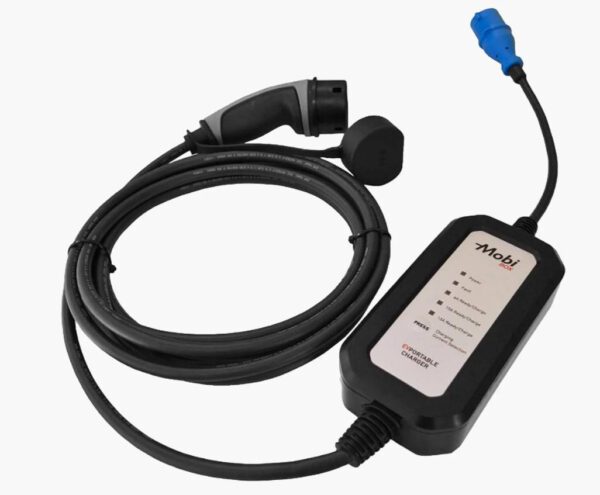 €475,00
Mobiele laadkabel met 3-polig CEE stekker
Met deze mobiele lader (ook wel thuislader genoemd) kunt u uw hybride of elektrische auto thuis via een 3-polig CEE stopcontact opladen. Deze mobiele lader laadt maximaal met via 1 fase 16 ampère (3,7 kW) . Deze mobiele lader is zo uitgerust dat hij op het regulier stroomnet aangesloten kan worden.
Thuis opladen via het stopcontact gaat natuurlijk minder snel, maar is zeker voldoende voor hybride of elektrische auto's met een kleinere accu. Dit is zeker het geval als u de auto gewoon een nachtje aan de mobiele lader laat staan.
Deze mobiele lader is geschikt voor iedere elektrische auto met een type 2 aansluiting.
Description
Voordelen
A-kwaliteit geproduceert in Nederland
Past in een 3-polige CEE stekkerdoos
Beschikbaar in zowel 5 als 10 meter lengte
Laadstroom eenvoudig aan te passen
Herstart automatisch na stroomonderbreking.
Waterdichte behuizing