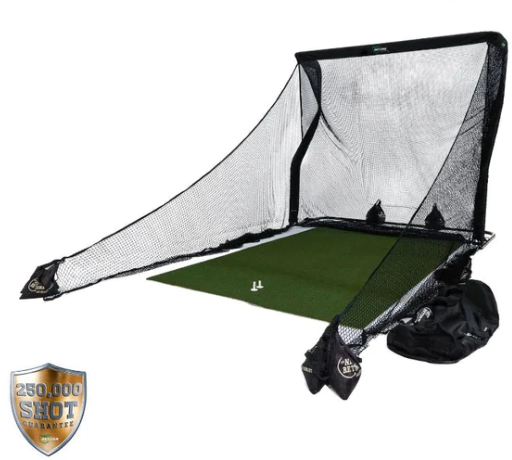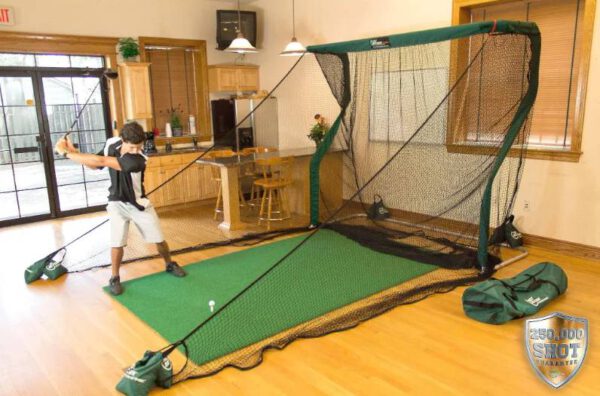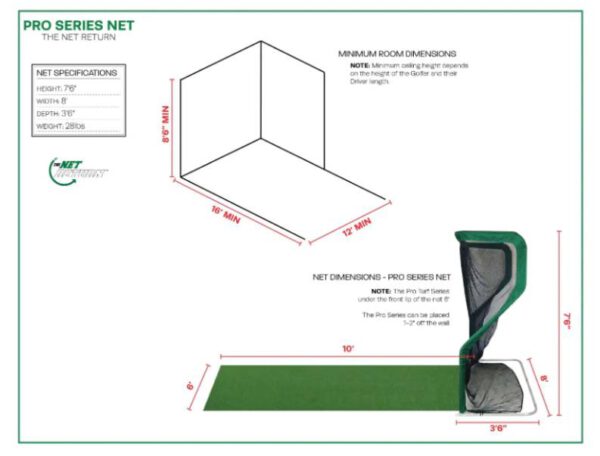 €1.093,15
About the Pro Golf Package V2
A Pro Series net can handle golf ball speeds of 362 km/h with ease and provides a golfer with the ability to practice anytime and anywhere.
One Person Setup in Under 5 Minutes
Push Button Assembly – No Tools Required
Quick Color Connect System Sleeved Net – Easy on and off
Stores and Transports Easily in Provided Duffle Bag
The Net Return Pro Series V2 is not just for Golf.
It can be used for numerous sports such as Golf, Baseball, Softball, Soccer and Lacrosse.
Please Note –Dear NON-EU customer. Please note that you are buying tax-free on our website. You will have to pay your import taxes and customs duties when the package arrives in your country of resid
You will receive three packages
Box 1 – Pro Series Net
Box 2 – Side Barriers and Sandbags
Box 3 – Pro Turf (Poly Wrapped)
Description
Pro Golf Package V2 Includes
Pro Series Sport Net and Frame
Side Barriers (Pair)
Turf / Hitting Mat – Various sizes available
Two Rubber Tee's – 4.45cm and 5.72cm
Sandbags (Quantity 4)
Duffle Bag
Net Specifications
Height: 2.29m
Width: 2.44m
Depth: 1.07m
Weight: 13.2kg.